The Tony Ocean Music website incorporates 7 pages that help the artist promote his shows and music online.
Events: An events plugin geo tags venues based on the address.  Additionally, testimonials highlight client/customer satisfaction and  links are provided for Facebook events and ticket links on the websites back-end so that the website can promote show info and ticket cost links from other venue based websites.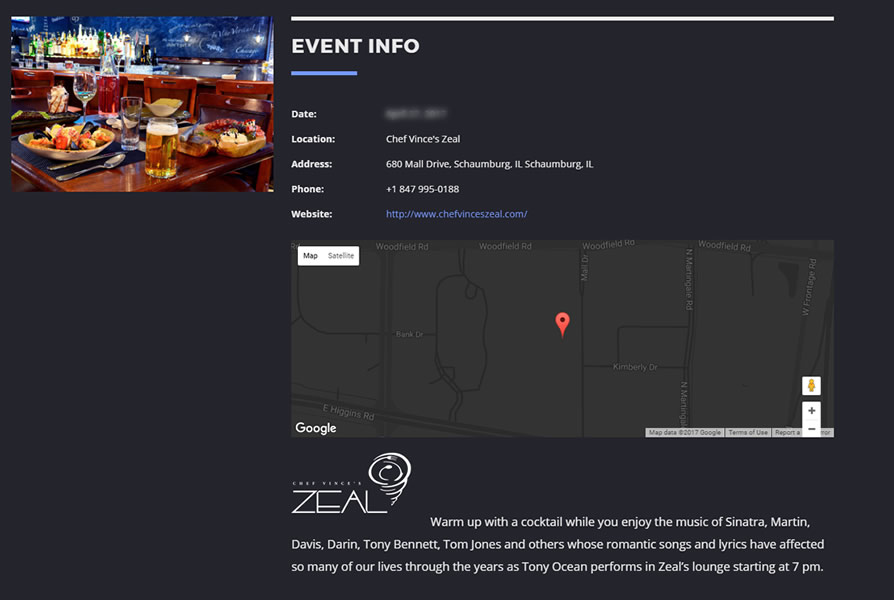 Countdown to event timer:  Each event comes built in with an on-load countdown timer.  The timer will generate its countdown based on what date is set in the websites back-end with a simple pull down menu.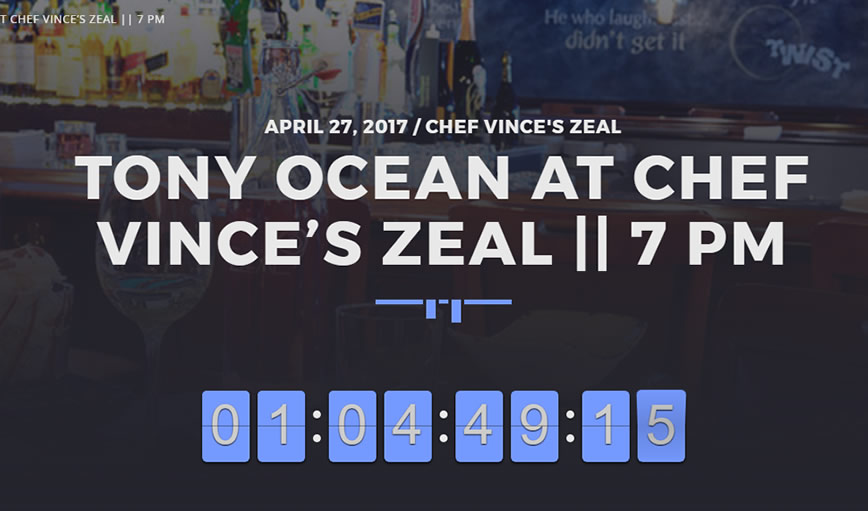 Press kits:  An online webpage was setup for devoted promotional images.  This was done so that other venues and artists promoting Tony Ocean, could have the freedom to use approved imagery for their websites and social media. The website also features promotional videos and digital music players as well.  The site is expected to become https (secure connection) so that an online store can be opened at a later date.